Legacy Multichannel Synchronized Capture/Playback Control
SyncControl Pro has been deprecated and is no longer available for new clients. For multichannel capture and playback applications, please see Net-X-Code Enterprise.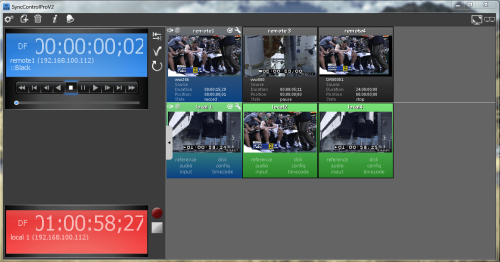 SyncControl Pro v2
SyncControl Pro v2 was designed to provide control of the channels on your local device or via network up to 255 Drastic DDR-based devices for synchronized frame accurate capture and playback. Create time code matched files for event ingest/editing and display applications. Control workstations with MediaNXS, dTouch, Net-X-Code right up to (qualified OEMs) DrasticDDR software, or fully integrated hardware DDRs such as the Titan Series or Mini3D.
Capable DDRs or workstations on the network may be quickly set up for remote control. Capture operations allow you to create files with the same time code duration and start frame, excellent for event review or later editing. Media files may be viewed in sync or offset, for multiple screen display and monitoring applications. Playback during capture provides live event replay capabilities.
SyncControl Pro v2 can individually interact with controlled stations to set operating parameters, select, play and cue media clips, view device status and metadata. The application displays sync and buffer status, main VITC, LTC or absolute position time code location. Provides locked, multi machine seek, jog and shuttle. SyncControl Pro supports multiple configurations for fast, live switching.
Single Server Application
Given a capable 4 channel device, 3 channels may be set as recorders and one channel as a player for live event capture and replay. Feed the camera outputs and the player channel output to a switcher for 3 live streams plus one playback while record channel for event cueing and replay.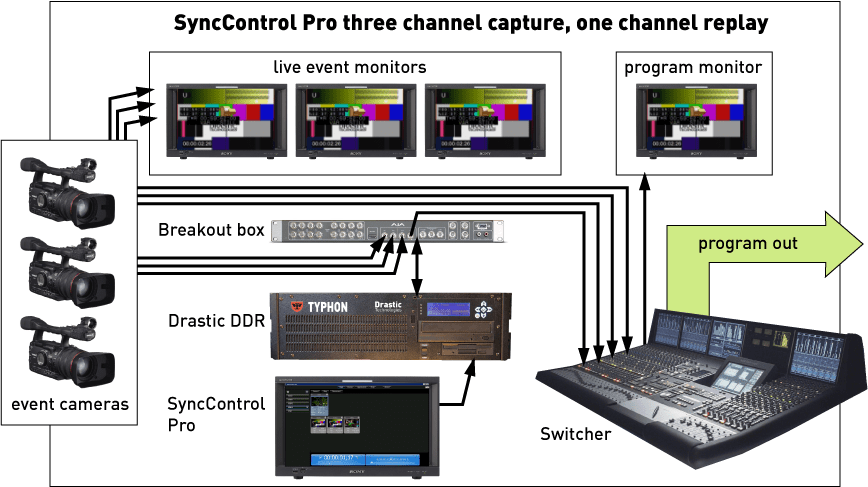 Drag clips from any recorder onto the player, cue to and replay from any point during the record, subject to a minimal follow distance. Off speed playback and familiar VTR-like control surfaces allow on the fly program creation and replay feed for live events. View the camera input through onboard software vectorscope, waveform monitors (YCbCr and RGB) and histogram plus Drastic's exclusive Luma Stick for signal analysis. Built in metadata support keeps a wide range of associated file, media and project information intact for reference and distribution.
Distributed Server Application
SyncControl Pro may be scaled to much larger applications as a network control interface. Add up to 255 Drastic DDR stations or devices for synchronized capture and playback. Control all activity from one convenient interface.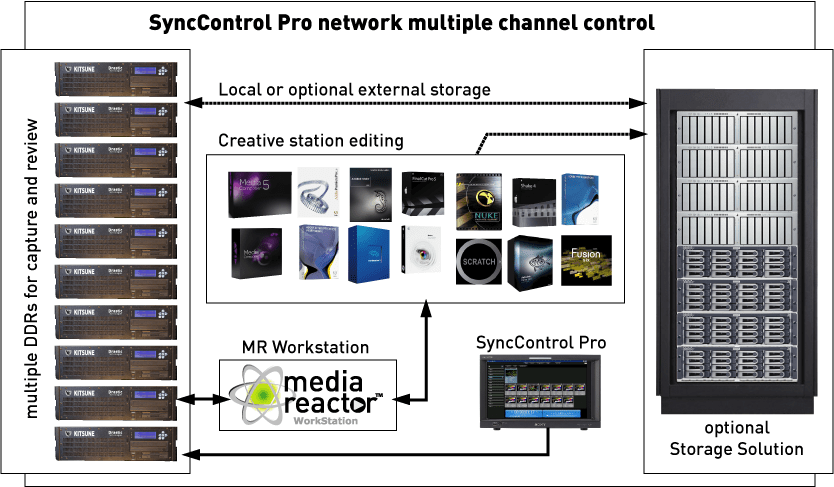 All record channels are available for review and replay. Playback channels may play clips from any record channel as desired. DDRs with the MediaReactor Workstation plugin installed may add captured media in real time to their preferred editing/grading tools and move the media toward delivery without delay. Proxy file creation may be automated for collaborative distribution.
Greater than 24 hour time code support provides for marathon event capture, including time of day time code for government, scientific and aerospace applications. Coherent, flexible file naming and device numbering lets you locate the required device and the correct media quickly, critical to ease of workflow in large scale setups.
SyncCMD
SyncControl Pro v2 now includes SyncCMD, which lets the user select groups of channels and control their actions independently of each other.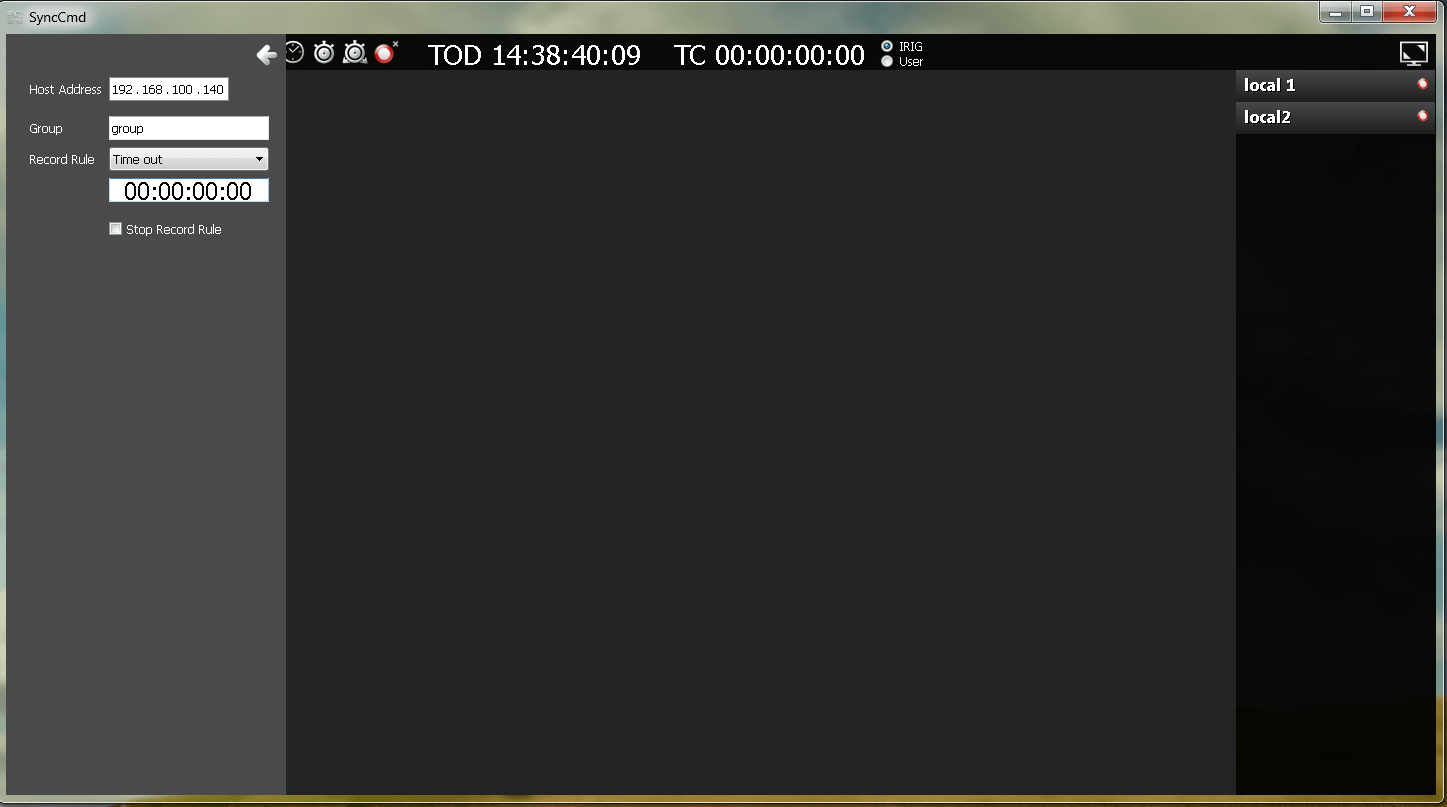 This allows the user to control the recording of an event with more than one venue for example, or which switches from one bank of cameras to another as action proceeds. A condition can be set to initiate recording, including time of day, timeout, countdown, or on disconnect.
Here is the product manual for SyncControl.
More Great Products from Drastic

videoQC is a media player that provides a range of QC tools for files and IP streams. It supports many file types, and provides automated and visual comparison modes...
Use www.flowcaster.live for real time group review of edit sessions anywhere in the world, with no render or upload required! Share audio/video/captions/time code from the editor's output in real time...