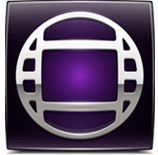 Avid's Media Composer, Symphony and NewsCutter software are efficient, powerful industry standard editing systems. Drastic's MediaReactor Workstation integration allows you to extend and expand the functionality of all three of these products. The Drastic DDR servers provide extensive content capture options with full DNxHD support and including real time editing while recording without interrupting or breaking up the record file.
MediaReactor Workstation for Media Composer
MediaReactor Workstation (MRWS) integrates directly into Media Composer, Symphony and NewsCutter the same way, using Avid's AMA file access plugin system. The reader plugin allows Media Composer to directly access a huge variety of file formats without translation. CINE, DPX, FHG, GEN, GFX, HDR, MPEG-2, MTS, MXF, OMF, V210, VPB, YUV and many other industry standard formats can be added as if they were native file formats. Even wildly different variants of MXF are all supported: Avid, DCI, EditCAM, Harmonic, OP1a/Omneon, Panasonic-P2, Pinnacle, Quantel, Snell&Wilcox, and Sony MXF files can share the same bin and timeline seamlessly. Time code, multi-channel audio and metadata are all directly supported, along with high quality video decoded in its native color format at up to 16 bits per component. Within each of the file formats, all industry standard codecs are supported including AVCi, DNxHD, DVHD/50/25, HDCam-SR, JPEG, JPEG-2000, MPEG-1, MPEG-2, MPEG-4, h.264/AVC, XDCam, Bayer pattern, ProRes, YCbCr 8/10/16, and RGB 8/10/16. Native QuickTime codecs within the system are also supported.
Drastic DDR for Media Composer
The Titan series Drastic DDRs use MediaReactor Workstation to integrate with Media Composer, Symphony and NewsCutter. The DDR allows one or more channels of HD-SDI to be recorded to disk in AVCi, DVHD, DNxHD, Uncompressed, or other supported compression type. These files can be used directly for editing in Media Composer, either by recording in a natively supported format (MOV, MXF, AVI, etc), or by reading them with the MRWS plugin. The most interesting feature of this combination is live record editing. While the file is recording and still open in the Drastic DDR, Media Composer can use MRWS to open and start editing the live recording file. All the material recorded up to about a second before the current time is available for editing, review and export. As the live event goes on, more material becomes available automatically with no intervention necessary by the operator. Multi-channel recordings, like the ones controlled by Net-X-Code Server, means multi-camera editing can be started during the event. Once the recorded event finishes, the last few edits can be made, and the production can be ready without unnecessary delay.
MediaReactor Server for Media Composer
MediaReactor Server can convert most standard production file formats to Media Composer supported file formats including OP-Atom DNxHD that can be dropped directly into Avid's Mediafile directories and appear in the bin with no import. MediaReactor Server can also provide a bridge for mixed environments. Using the DTSentinel interface, files coming into facilities can be automatically converted to compatible MOV files and proxy files, and then the original material can be automatically moved to any accessible storage point. MediaReactor Server also includes an MOV reference file maker. This tool, which can also be automated with DTSentinel, can make a tiny reference movie for most MediaReactor supported file types. This process is extremely fast, and allows Media Composer and other MRWS editors to access the original file, while unsupported software can access the same audio and video data via the reference file.
---
Trademarks, Registered Trademarks, and Copyrights

Trademarks, Registered Trademarks, and Copyrights

Apple Inc. - Apple, the Apple logo, Final Cut, Final Cut Pro, Apple TV, iPad, iPhone, iPod touch, iTunes, Mac, Mac OS X, macOS, Shake, Final Cut Pro, ProRes, and QuickTime are trademarks of Apple Inc., registered in the U.S. and other countries.
Avid Technology, Inc. - Avid Media Composer®, Avid MediaCentral®, Avid Interplay®, and Avid NewsCutter® are either trademarks or registered trademarks of Avid Technology, Inc. or its subsidiaries in the United States and/or other countries.
Drastic Technologies, Ltd. - trademarks specified here.
Ikegami Electronics (USA) Inc. - EditCam is a registered trademark of Ikegami Electronics (USA) Inc.
Omneon Video Networks, Inc - Omneon is a trademark of Omneon Video Networks, Inc
Panasonic Holdings Co., Ltd - Panasonic, and Varicam are trademarks of Panasonic Holdings Co., Ltd
Snell & Wilcox Limited - SNELL & WILCOX, and Quantel are trademarks owned by Snell & Wilcox Limited
Sony Corporation – Sony, Sony DVD Architect, DVD, and Vegas are trademarks of Sony Corporation and/or its affiliates.
All other trademarks are the property of their respective owners.