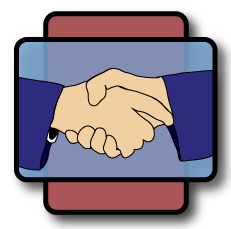 DrasticPreview, MediaReactor, MediaNXS and Drastic DDR have all been designed to integrate directly into varied workflows, including ones featuring devices that would otherwise be considered competitors. While Drastic recommends its DDRs, if you are using an Omneon, Grass Valley, Harris, Pinnacle or other server, there are still Drastic tools that can make your workflow easier and more efficient.
DrasticPreview and DDR/Servers
DrasticPreview supports a huge number of file formats for preview play to VGA and your computer's speakers. This includes direct support for the most popular server file formats and codecs. Using DrasticPreview, these files can be checked before taking the time to upload them to the servers, and save valuable server channels for QA. Examples of the supported formats include:

Omneon MXF OP1a: DV25, DV50, DVHD, AVCi, DNxHD, MPEG-2

Grass Valley GXF: DV25, DV50, DVHD, MPEG-2

Grass Valley MXF: DV25, DV50, DVHD, MPEG-2

Harris MXF: MPEG-2

Pinnacle MXF: IMX, MPEG-2

Older Servers: MPEG-2 video, audio, transport and program
MediaReactor Workstation and DDR/Servers
| | |
| --- | --- |
| | Like DrasticPreview, MediaReactor Workstation (MRWS) can read most major DDR/Server files, and provide direct access to them from Adobe Premiere/After Effects, Apple Final Cut Pro/Motion/Compressor, Avid MediaComposer/Symphony/NewsCutter, QuickTime, DirectShow and other supported programs. The MediaReactor Lite interface included in MRWS can also be used to convert these files to more easily editable or preview/proxy files. MRWS is also capable of generating MXF OP1a files for Omneon directly or for other servers as industry standard Panasonic P2 or Sony MXF. |
MediaReactor Server and DDR/Servers
| | |
| --- | --- |
| | Like MediaReactor Workstation, MediaReactor Server can read and write file formats for most popular DDR/Servers. With the included DTSentinel interface, this process can be automated, all the way up to the final FTP upload. DDR/Server files can also be translated to more standard file types, like MOV, with or without re-compression. MediaReactor Server can be used in conjunction with MediaReactor Workstation, MediaNXS or DrasticPreview to provide a complete QA and repurposing system for DDR/Server content. |
MediaNXS and DDR/Servers
MediaNXS is an incredibly capable HD-SDI I/O solution that can almost qualify as a server itself. MediaNXS supports real time playback of all the server file types listed above to HD-SDI using an industry standard AJA or Bluefish444 video board. This allows for QT of the video, closed captioning, metadata and up to 16 channels of audio using traditional monitoring and test and measurement tools. MediaNXS also provides built in waveform, vectorscope and histogram as well as in-app or second screen monitoring that can be used in place of expensive external monitoring gear. With the Sony 9 Pin 422 control (VTR slave mode) option, MediaNXS can also be controlled using standard VTR and automation equipment and controllers, rather than the traditional mouse/keyboard/contour system. This also allows the servers themselves to control MediaNXS as a VTR for automated, frame accurate captures.

MediaNXS is also capable of directly recording into Omneon OP1a MXF format as well as industry standard Panasonic P2 and Sony MXF formats. The batch capture facility in MediaNXS allows for frame accurate, automated capture of material using EDL/ALE/LOG files from multiple tapes. These formats can also be 'wild' recorded, or recorded at a specified time of day.
Drastic DDR and DDR/Servers
| | |
| --- | --- |
| | While we firmly believe all DDR/Servers should be Drastic DDR servers, our servers are designed to play well with others. They support playing back all the formats above, real time to HD-SDI under control via Sony 9 Pin, Odetics, VDCP, network or local control. Omneon OP1a, Panasonic P2 and Sony MXF are also supported as real time record formats under remote control, including full support for bump and edit on/off editing like a traditional VTR. Drastic DDRs can augment any of the Omneon, Grass Valley, Harris or Pinnacle servers by providing extra playback channels for QA or on air use. In the case of Pinnacle and older versions of Grass Valley and Harris' servers, Drastic DDRs can replace them providing higher levels of functionality and still use the same files directly. |
More great products from Drastic