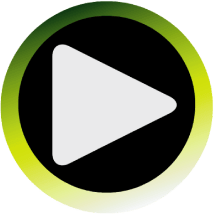 Video, audio and metadata quality assurance (QA) happens at many points along the production pipeline, but mostly falls into three broad categories: live signal, file check and compression quality. Drastic provides cost effective tools for each of these workflows.
Live Signal QA
| | |
| --- | --- |
| | Live signal quality assurance generally relies on dedicated waveform and vectorscope hardware that is single purpose and quite expensive. 4KScope provides a cost effect alternative for workflows that do not require constant monitoring and where there is a video I/O board available. 4KScope is available as an SD/HD/Digital Cinema version, or as a pro version called HDRScope that supports signals up to 4096x2116. 4KScope provides a vectorscope, YCbCr waveform, RGB waveform, RGB histogram and safe zone picture in native YCbCr or RGB at up to 10 bits of resolution per component. 4KScope also has built in 608/708 closed captioning with text preview overlay and support for up to 16 audio channels. |
File Check QA
</table class="jmz-table-style-modern-2">Closed Caption QA Compression Quality QA


videoQC is a suite of video and audio analysis and playback tools with both visual and automated quality checking tools. videoQC will take the media coming into your facility and perform a series of automated tests on video, audio and metadata values against a template, then analyze the audio and video. It includes metadata extraction, comparison and templating tools, intuitive charting of audio and video metrics, a full set of audio and video waveform/vectorscope/phase tools, db and PDF reporting, file to file visual comparison, and clipping and exporting tools. videoQC's automated server components can run headless (no interface) for analysis tools. Integration with Net-X-Code suite provides quality control for IP based workflows.
MediaNXS is the next logical step up from DrasticPreview for file QA. It supports the same files as DrasticPreview, but adds HD-SDI out from a supported AJA or BlueFish444 board, a full signal measurement suite including vector scope, waveform and histogram, and the ability to export the file to tape and/or convert it to other file formats. Aside from single file checks, groups of files may be lined up on the time line and checked, or exported to tape or file, allowing for adding and aligning of non automatic audio sources, like broadcast wave files from the set.
Both DrasticPreview and DrasticPreview Pro provide visual confirmation of CC1/CC2/CC3/CC4 for 608, and Service 1 through 4 for 708 by directly decoding them over the playing video, or over black if just decoding the captions themselves.

The ccConvert suite includes the visual display of closed captions provided by DrasticPreview Pro, but also includes:

- verifyCC check every 708 back or 608 bytes from each frame of video to make sure it complies to its standard

- ccConvert can convert CC data to MCC, AAF, SCC or text formats for redistribution or further analysis.

MediaReactor has always included an optional PSNR check for compressed files. This capability has been broken out to make it available to the user. MRAnalyze is a command line tool that can perform PSNR, SSIM or MS-SSIM video comparisons between a source file and its compressed version. It outputs a CSV file with all the file information, a pass/fail and the comparison value for each frame, suitable for bringing into a spreadsheet for making charts and further analysis. Because MRAnalyze is based on MediaReactor, it natively supports all the file formats MediaReactor supports. It can still be used as a final check for MediaReactor translations, or it can be automated to check translations of any compression software.
More great products from Drastic