Drastic's HDRScope and 4KScope products provide a ScopeDirect Transmitter for Adobe that allows users to monitor the main output directly from the Adobe software without SDI/HDMI or IP Video being used to connect them. You can take advantage of this feature to analyze the signal through the wide range of signal analysis tools offered in 4KScope, HDRScope, and Network Video Analyzer. This article describes how to set up the ScopeDirect Transmitter output though our scopes.
ScopeDirect Adobe Transmitter's plug in output is supported in 4KScope, HDRScope, and Network Video Analyzer. You can use our Waveform/Vectorscope, Histogram, Chromaticity, a selection of audio scopes, as well as a per-pixel data view and onboard error log to review and confirm levels as you work. Here are the steps to set up this feature.
Select Edit | Preferences | Playback from the menu bar.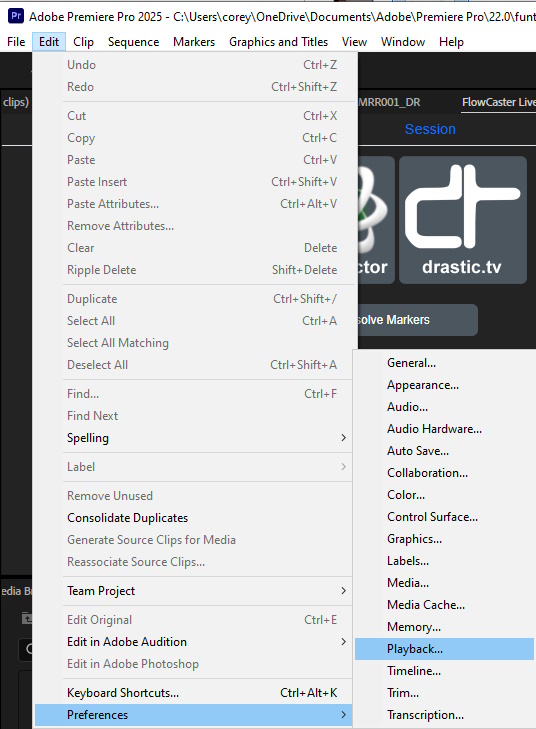 In the Preferences window confirm the Drastic Scope Transmitter is selected.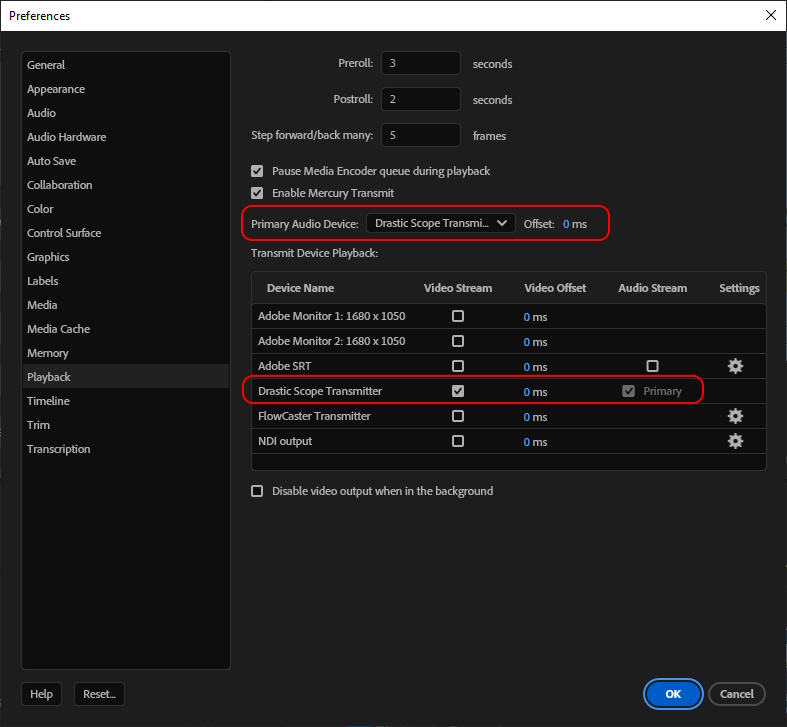 Import the test clip.
Create a sequence to play from the timeline.
Run 4KScope, HDRScope, or Network Video Analyzer. Open the Settings window. Set BoardType to Adobe ScopeDirect and Auto Follow Input on.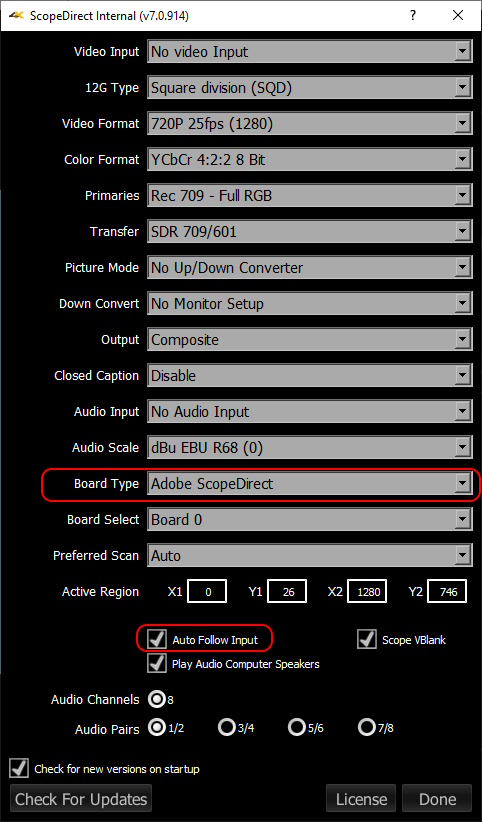 Play the clip or scrub through the clip on the timeline.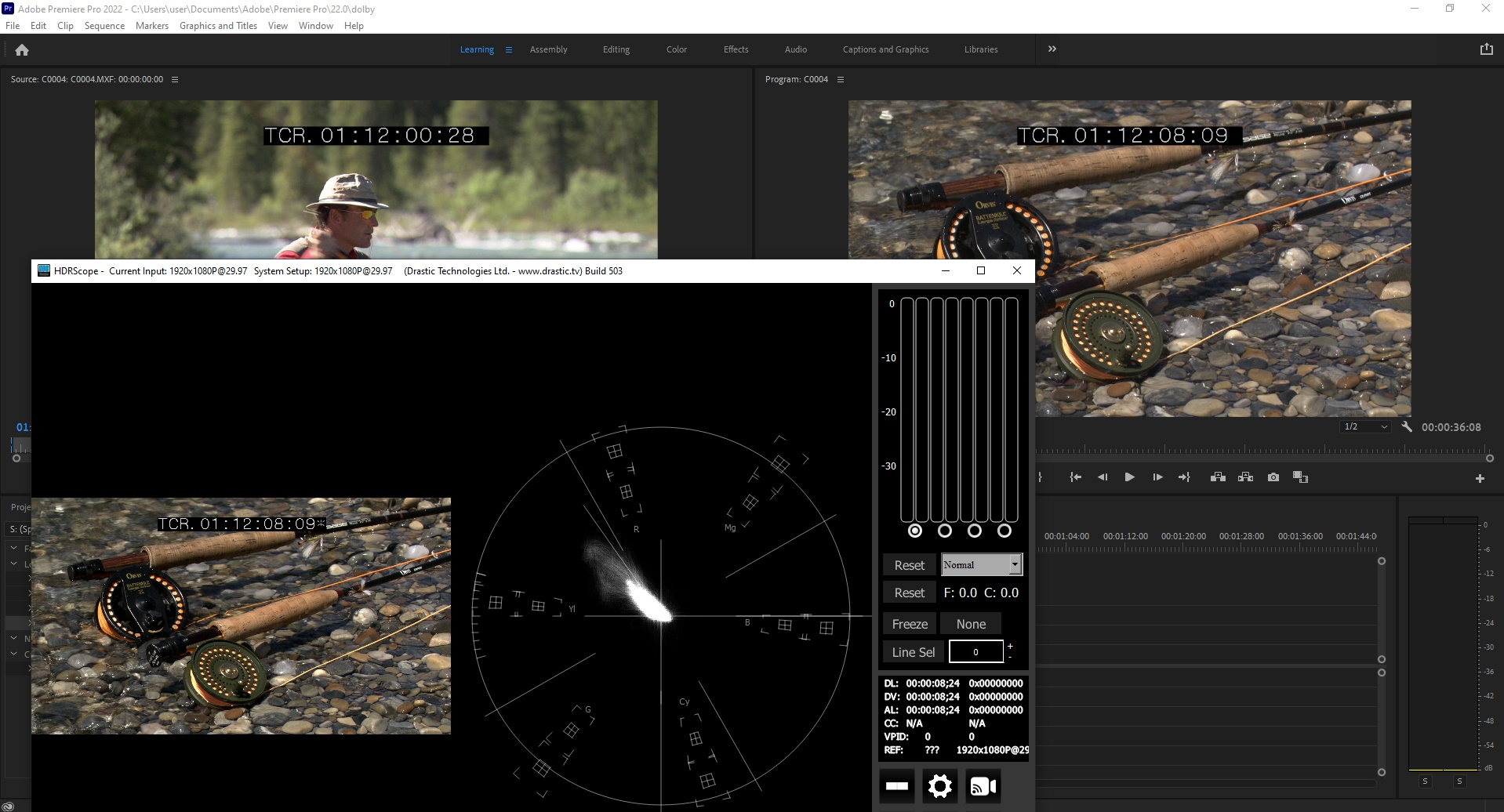 With Auto Follow Input checked, HDRScope (for example) will change its settings to match the clip and you will see the test clip settings in the top title bar.

There is a similar feature offered in Avid software called ScopeDirect OpenIO - view the article here.
More great products from Drastic